Posted by Evie Fryer on 9th Nov 2023
There is no better way to invite the Christmas season in than by wrapping your front door with a beautifully festive bow. As an event decor company selling premium organza rolls, we understand the importance of creating a magical ambience during this special time of the year.
Our instructions will guide you in creating a beautiful Christmas Door Bow. Additionally, you can watch our video for a demonstration.
Materials you will need:
•Twist ties
•Scissors
How much fabric do you need?
It depends on your front door dimensions. You need to cut three pieces of fabric; one to wrap horizontally, a second to wrap vertically, and one for the bow.
•Width: Two times the width of your door + 1 metre to make the horizontal wrap.
•Height: Two times the height of your door + 1 metre to make the vertical wrap.
•Bow: 1 metre of organza for the bow.
You can access this information on materials and download it here: Materials
Step-by-Step Guide: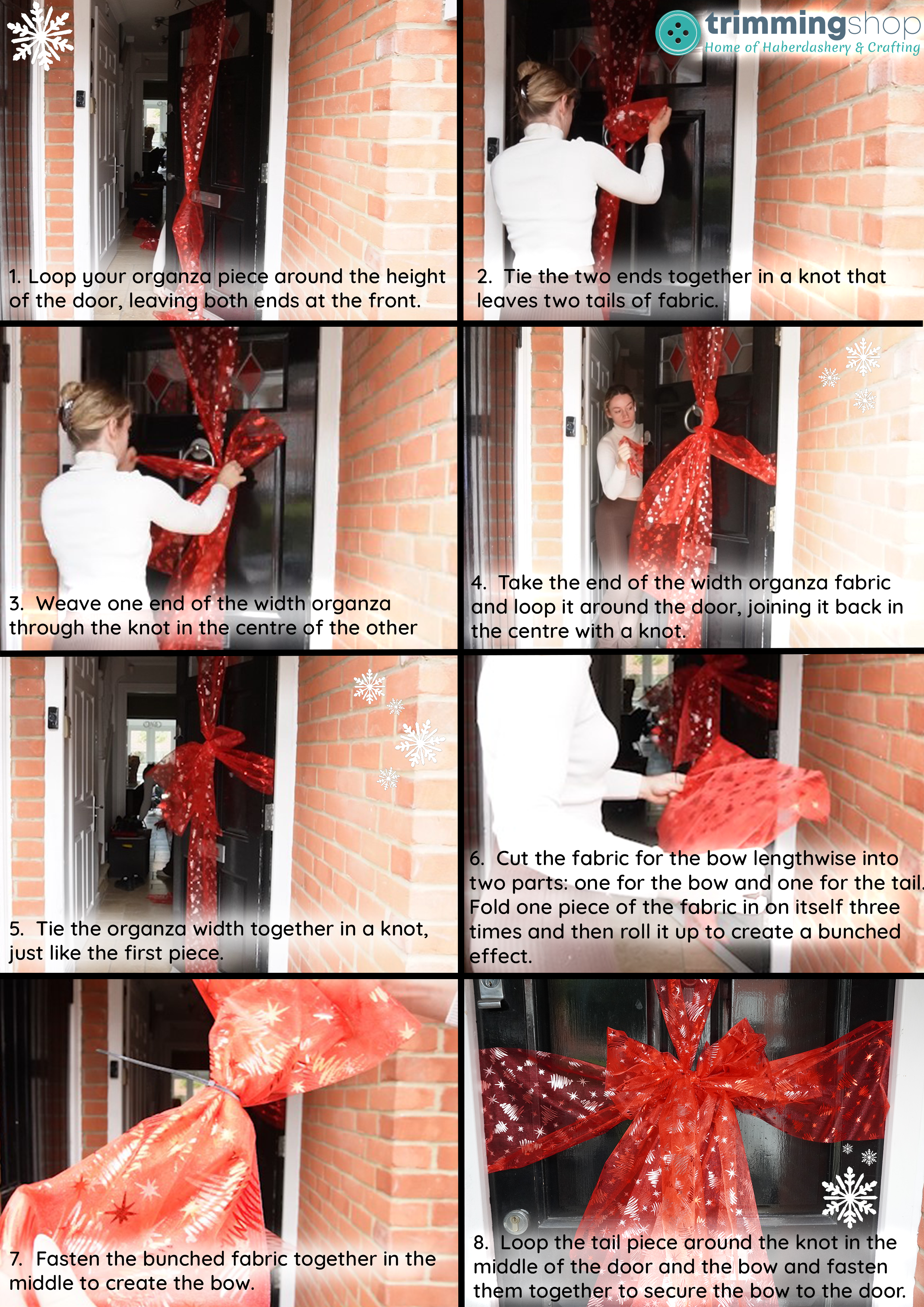 Watch our Demonstration Video here: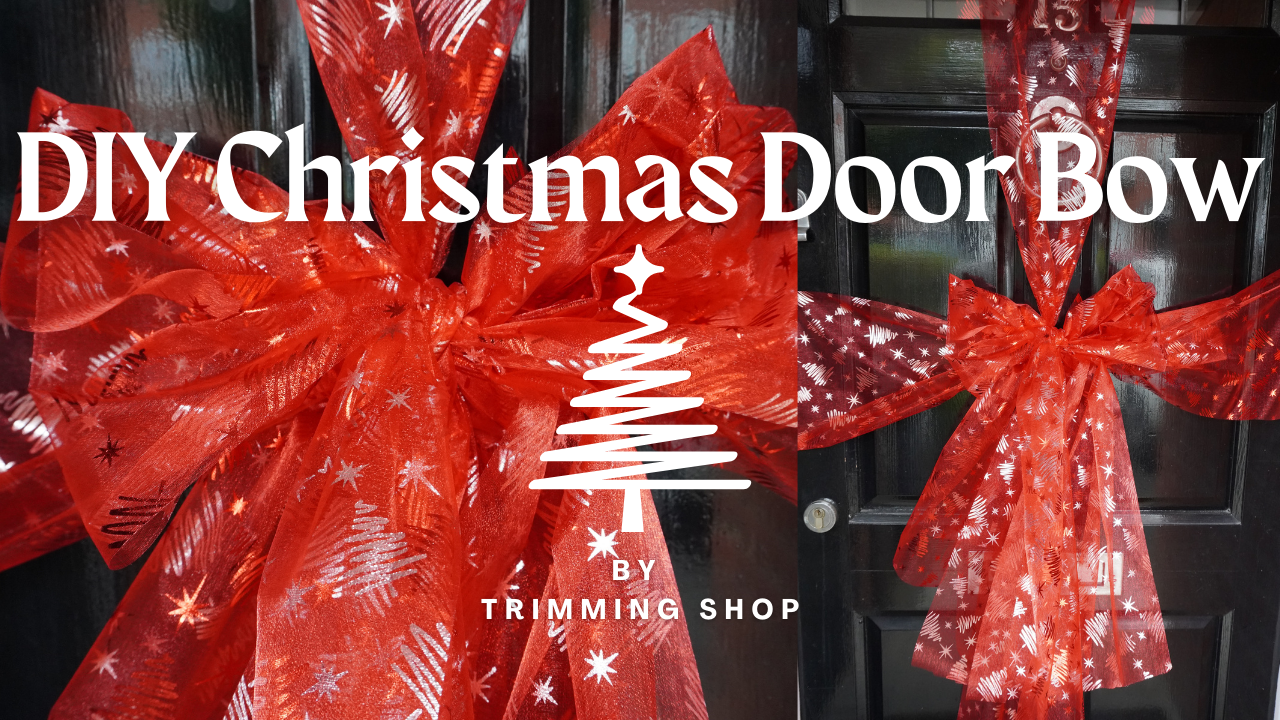 Merry Christmas and Happy Holidays from the Trimming Shop Team!